A great library can make you a better business person. The world's two most successful businessmen, Amazon creator Jeff Bezos, and Microsoft founder Bill Gates are prolific readers. Both Gates and Bezos take time off to read and study.
Consume Knowledge Faster
Now, if you want to digest knowledge fast, you could sign up for a service called Blinkist.  I have a yearly membership with Blinkist because it allows me to read or listen to an entire book in summary format in 15 mins.  Not only that, but you also have unlimited access to over 3,000 summarized books.

Book summarization services only work well with non-fiction books such as self-improvement or business books.
Try Blinkist for Free, and you get one free Blinkist book delivered to you every day.
Here is a list of 20 great titles that can give you the equivalent of a graduate course in business – if you read them closely.
1. The Everything Store: Jeff Bezos and the Age of Amazon
by Brad Stone
The definitive story of the rise of the most successful company of our age: Amazon. Stone shows how and why Bezos built Amazon. The Everything Store offers a good history of Amazon and far more.
Stone explores Bezos' philosophy, personality values, and strategies. By tracking Amazon's rise, Stone explains the importance of vision, philosophy, strategy, and business values.
If you want to learn the difference between a visionary entrepreneur and a "businessman," The Everything Store is a must-read. Stone's work is necessary reading for anybody who uses Amazon or does business with Amazon. If you want to understand the most important company in the world today, The Everything Store is a required reading.  
Get this book on
2. Becoming Steve Jobs: The Evolution of a Reckless Upstart Into a Visionary Leader
by Brent Schlender and Rick Tetzeli
Schlender and Tetzeli ask how a deeply flawed man evolved from an arrogant upstart into a true visionary. They trace Jobs' evolution from the failed CEO of Apple (NASDAQ: AAPL) into the visionary who led one of the greatest business turnarounds of all time.

Today many people forget that Jobs was a failure when he returned to Apple in 1997. Apple had fired Jobs a few years earlier, and his other ventures were failures.
Given a second chance, Jobs succeeded by turning Apple into a new kind of company. Moreover, Becoming Steve Jobs shows how courage and strength of character are vital to business success.
At Apple in the late 1990s, Jobs made and stuck to tough decisions. Jobs ruthlessly slashed the company's product line and shipped thousands of unsold computers to the dump in 1998 to protect Apple's reputation, for instance.
Becoming Steve Jobs is a great resource for those who want to understand who Steve Jobs was and how he changed business and technology.
Get this book on
3. How Google Works
An inside look at the world's most successful search engine and the company it built by Eric Schmidt and Jonathan Rosenberg
Schmidt and Rosenberg explain the importance of workplace culture and the creativity it can generate.
How Google Works shows how corporate strategy and management philosophy shape a business's future and drive success.
It also includes business insights from the company's former top executives; the book lays out, step by step, Google's path to success, a roadmap that your company can follow, too.
Get this book on
4. Sam Walton: Made in America
by Sam Walton
The founder of the world's largest and most successful retailer, Walmart, explained his philosophy in his book. In The Everything Store, Stone claims Bezos based some of Amazon's corporate values on insights from Walton's book.
A great tale of retail history that shows how a true innovator disrupted a vast industry.
This is probably the best and most influential autobiography of a corporate founder and business visionary available.
Get this book on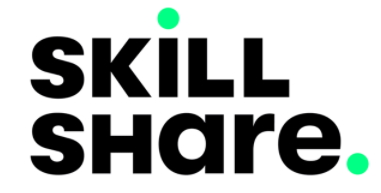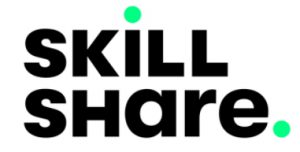 "When You Stop Learning, You Stop Living"

SkillShare Makes Learning Easy.

Skillshare Is Our #1 Rated Learning Platform With Great Lessons On: 


★★★★★

Creating

: Photography, Film-Making, Music, Graphic Design & Coding


★★★★★

Building

: Leadership, Communication, Entrepreneurship & Marketing


★★★★★ Thriving

: Personal & Professional Development, Productivity, Time Management



"Skillshare is like Netflix for learning. I take a course every time I need a new skill. With over 30,000 courses to choose from, I always have something to learn." Barry D. Moore - Founder: GreatWorkLife.com
5. Lean Thinking: Banish Waste and Create Wealth in Your Corporation
by James P. Womack and Daniel T. Jones.
This book shows how companies survived the 1991 recession and grew for a decade by cutting waste. It offers a series of "lean thinking" principles that show companies how to cut costs and boost efficiency.
Witten by to two most influential thought leaders and speakers in the world of Lean and Process thinking.
Jeff Bezos supposedly applied those principles when he was building Amazon. A must-read for any business leader who struggles with cost containment and resource allocation.
Get this book on
6. The Black Swan: The Impact of the Highly Improbable
by Nassim Nicholas Taleb
The best book on the philosophy of markets and the reality of capitalism around today. Taleb, a trader turned philosopher, shows how strange and unexpected events can disrupt everything instantly.
The Black Swan shows how people remain blind to massive changes taking place around them. Many business leaders fail to see disruptive technologies until all their market share disappears, for example.
Understanding that the world is constantly changing and could destroy everything around you is a vital insight all entrepreneurs need. Bezos praised The Black Swan in The Washington Post.
Get this book on
7. Citizen Coke: The Making of Coca-Cola Capitalism
by Bartow J. Elmore
Elmore explains Coca-Cola's business strategy and its effects on the larger world. The lesson for business leaders Citizen Coke provides is clear; a good basic business strategy will succeed.
Elmore's history shows the importance of strategy and the role business plays in civilization. Notably, Elmore shows how Coca-Cola pioneered a relentless growth strategy that has become the norm in modern business.
Industries as diverse as Silicon Valley, movie studios, social media, and Chinese manufacturing have adopted Coke's relentless growth-at-all-costs strategy and prospered.
Beyond explaining Coke's success, Elmore does an excellent job of examining the moral, philosophical, and ideological implications of Coke's strategy. Thus, Citizen Coke offers the important insight that business plans and strategies are moral decisions that can affect the entire world.
Get this book on
8. The Machine That Changed the World
By James P. Womack, Daniel T. Jones, and Daniel Roos
When The Machine That Changed the World was first published in 1990, Toyota was half the size of General Motors. Twenty years later, Toyota passed GM as the world's largest automaker. This management classic was the first book to reveal Toyota's lean production system that is the basis for its enduring success.
This book was, for me, a completely eye-opening experience into the auto industry, its past and future outcome.
Womack, Jones, and Roos provided a complete description of the entire lean system. They exhaustively documented its advantages over the mass production model pioneered by General Motors and predicted that lean production would eventually triumph.
Get this book on
9. Built to Last: Successful Habits of Visionary Companies
by Jim Collins and Jerry I. Porras.
Collins and Porras studied a variety of companies for six-years to discover the principles this book embodies.
The authors answer the questions, "What makes the truly exceptional companies different from the comparison companies, and what were the common practices these enduringly great companies followed throughout their history?"
A good examination of 21st Century business success that offers a set of proven principles for success. If you need a blueprint for building a successful organization, Built to Last is a great place to start.
Get this book on
10.The Industries of the Future
by Alec Ross
Ross predicts that several powerful technologies will disrupt business, economics, politics, and society over the next decade. Ross identifies six industries that will drive the disruption.
Those industries are genomics, robotics, artificial intelligence, cybersecurity, big data, and data-driven finance.
If you are seeking new opportunities, Ross's book is a good place to start. 
Get this book on
11. The Goal: A Process of Ongoing Improvement
by Eliyahu Goldratt
A novel that offers a great overview of processes and the effect they have on a business.
Goldratt shows how most businesses fail to identify the constraints that stop their organizations from growing and making money.
Published 30 years ago and still a timeless classic and Amazon bestseller to this day.
Get this book on
12. Bad Blood: Secrets and Lies in a Silicon Valley Startup
by John Carreyrou
Understanding how fraud works and the damage it can inflict is a vital skill for the modern business leader. Carreyrou offers an effective warning of the dangers of fraud by examining the rise and fall of the blood-testing company Theranos in Silicon Valley.
Theranos' CEO Elizabeth Holmes raised billions of dollars in capital, but her technology never worked. Holmes' victims included giant corporations, such as Walgreens, and some of the world's most sophisticated capitalists.
Carreyrou had a front-row seat for Holmes' scam as a Wall Street Journal reporter. Hence, Bad Blood is an accurate first-hand account of modern fraud. If you are in a business that requires trust, you need to understand how modern fraudsters work and the damage they inflict.
Bad Blood is a favorite of Bill Gates, who regards it as a cautionary tale of mindless marketing and the misuse of modern business methods. Anybody that wants a good understanding of the potential dangers from modern business practices needs to read Bad Blood.
Additionally, Bad Blood offers a vivid warning about the dangers of a celebrity CEO and larger-than-life claims. Holmes built Theranos on her fraudulent reputation as a great CEO and innovator.
Get this book on
13. The Loudest Voice in the Room: How Roger Ailes Built Fox News–and Divided a Country
by Gabriel Sherman.
Ailes changed the news business and profoundly affected modern American politics with his single-minded pursuit of a new business model. Ailes built one of the most popular and profitable television channels in America, Fox News, through his understanding of the customer base.
In the 1990s, Ailes realized that TV viewers wanted a different kind of news and set out to offer it to them. The new news was a combination of old-fashioned sensationalism and conservative political propaganda.
Roger Ailes shows that a good understanding of the customers and their wants is the key to success in any business. Roger Ailes is one of the best and most influential business biographies of the past decade. Beyond that, the book is a fascinating examination of a complex man and his times.
Get this book on
14. Hooked: How to Build Habit-Forming Products
by Nir Eyal
Eyal asks why brands as diverse as Whole Foods, Apple, and Facebook have such loyal customer bases. The answer is that those companies make habit-forming products.
Hooked explains, through anecdotes and scientific studies, how and why we integrate certain products into our daily routines and why such products are the Holy Grail for any consumer-oriented company. Hooked gives concrete advice on how companies can make their products habit-forming while simultaneously exploring the moral issues that entail.
Eyal shows managers how to build products that hook customers by influencing behavior. Eyal examines the strategies used by Twitter, Instagram, Pinterest, and others to hook digital customers. If you want to build a brand online, Hooked is a helpful resource.
Get this book on
15. Go Long: Why Long-Term Thinking Is Your Best Short-Term Strategy
by Dennis Carey, Brian Dumaine, Michael Useem, and Rodney Zemmel
An important book that focuses on a vital but often ignored business attribute: long-term thinking. Many entrepreneurs do not think about the future and refuse to plan.
Long-Term thinking is necessary for business plans, marketing, strategy, and innovation. Yet, many entrepreneurs will not think about the future.
Learning to sit down and think is harder than many people realize. However, the world's three richest men, Jeff Bezos, Bill Gates, and Warren Buffett, have mastered that skill. All three men take time out to think each day.
Go Long can teach you the importance of thinking and show you how to think. If there is one simple behavior, every entrepreneur needs to learn; it is long-term thinking.
This book draws on insights from real CEOs at the CEO Academy the authors interviewed. If you need to learn how to plan and think about your future, this is the book for you.
16. The Innovator's Dilemma
by Clayton Christensen
Bezos's reportedly used the principles outlined in this book to guide the creation of the Kindle e-book reader and Amazon Web Services (AWS).


Amazon claims AWS's revenues grew by 35% to $9 billion in the 3rd Quarter 2019, Vulturebeat reports. AWS is the leader in the cloud computing market, and it accounted for 13% of Amazon's revenues in the 3rd Quarter of 2019.
If you want to learn how to leverage disruptive technology to make money, The Innovator's Dilemma is the book for you. Christensen examines and explains the process for adopting and leveraging new technologies.
Bezos is not the only billionaire who loves this book. Media tycoon; turned politician Michael Bloomberg describes The Innovator's Dilemma as "absolutely brilliant."







Audiobooks Are Food for the Mind

Inspiration, Education & Relaxation

Have you discovered the joy of listening?
★★★★★ Audible: Review Winner - Best for Price, Library Size & Original Content.


★★★★★

Blinkist: Review Winner -

Best Audiobook Summary Service.
★★★★ Audiobooks.com: Best For Unlimited Audiobook Listening.



"As a 10-year member of Audible, I have a library of 300+ audiobooks. The best thing is, with a few clicks, I can return any book within 12-months. I also subscribe to Blinkist; with 5,000 15-minute audio-summaries, I can consume knowledge and learn new concepts fast."

Barry D. Moore - Founder: GreatWorkLife.com
17. Data-Driven Marketing: The 15 Metrics Everyone in Marketing Should Know
by Mark Jeffery
Marketing is the one business skill every entrepreneur needs to know, yet few of us understand how to market. Jeffery's book is one of the best basic guides to modern marketing for ordinary people.
This book covers the basics, including key metrics, data-driven marketing, return on marketing investment, strategic marketing performance, and more. Data-Driven Marketing shows you how to utilize marketing data in your business.
The greatest advantage to Data-Driven Marketing is that Jeffery bases it on data gathered from strategic marketing performance studies of 252 Fortune 1000 firms and $53 billion marketing spending. Thus, this book has real evidence and data behind it.
18. Creation: Life and How to Make It
by Steve Grand
Stone claims this book was the greatest influence on the creation of Amazon Web Services. Grand, a video-game designer, shows how anybody can create a complex ecosystem from simple building blocks.
Amazon built AWS from the simple building blocks of cloud servers, yet it grew into the largest cloud-computing services company.
Stone and Bezos argue that anybody can apply Grand's principles to any business or organization.
Get this book on
19. Memos from the Chairman
by Alan C. Greenberg
Both Bezos and Warren Buffett admire this collection of memos to employees from a successful leader. Buffett even wrote the foreword to this book.
Alan Greenberg was the legendary CEO of the historic investment bank Bear Stearns. Greenberg's memos convey a simple but powerful management philosophy that Search for Excellence coauthor Tom Peters admires.
In the memos, Greenberg emphasizes the importance of morality, ethics, and values in business. The values Greenberg emphasizes include humility and honesty.
Beyond the big picture, Greenberg offers lots of everyday common sense and leadership devices. Greenberg advises you to return phone calls quickly and tells businesspeople to exercise courtesy and politeness.
Greenberg extols a simple decentralized management philosophy that frees employees from the chain of command. Memos from the Chairman is a business classic that stands the test of time.
20. The Age of Unreason
by Charles Handy
Handy predicted today's crazy; and decentralized business and political environment with this book. Specifically, The Age of Unreason predicted the collapse of most of the rules and norms that governed 20th Century business.
Handy predicted such trends as the rise of the gig economy, the decline of full-time work, and widespread experimentation with new business models. The Age of Unreason shows how social changes can reshape business technology.
Everybody who wants to understand today's business environment needs to examine The Age of Unreason.
Summary: 20 Must-Read Business Books
Books are still the best value in knowledge and information in today's world. Entrepreneurs that fail to read books and take advantage of the knowledge and information they offer may negatively impact their future success.
Books help us to understand complex ideas and concepts. A book can give you an overview of new systems, values, concepts, and ideas. Books, unlike most media, will show you the big picture rather than a glimpse of what is happening.
A book can provide you insights into markets or technological disruptions. News articles can only show you the recent effects of those events.
A book can explain how and why Amazon (NASDAQ: AMZN) got so big grew so fast, how it operates, and takes advantage of existing markets and grows new markets.
The best way to understand business is to read or listen to a book. Getting into the habit of reading business books is still one of the best ways to learn.