The Best Unlimited Audiobook Subscription Service but Limited Titles & Throttling of Access
Scribd Review Summary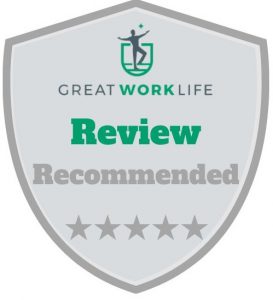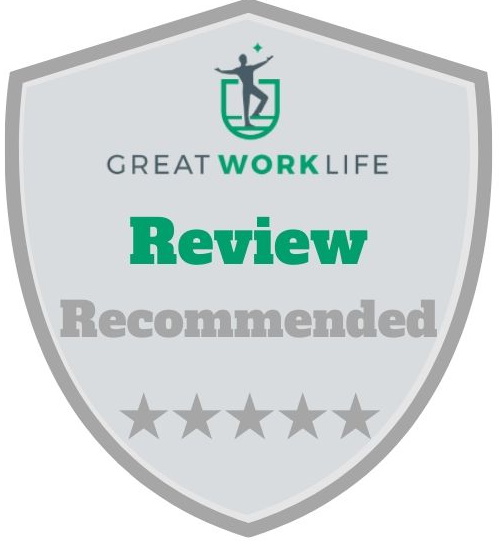 There are a lot of fans of Scribd out there especially avid readers and audiobook listeners.
Scribd announced something very new in the world of media, a Flat Rate unlimited access to the Audiobook, eBooks and Managzine Library.
This essentially went viral, because, before this announcement, everyone was forced to pay for audiobooks individually.
There is nothing official from Scribd, but I estimate the Audiobook library to contain about 30,000 to 40,000 titles, this is a lot lower than Audible or Audiobooks.com, but I also suspect that the publishers receive a lot less revenue from Scribd, so they are less inclined to release new and best-selling titles.
Netflix for Audiobooks – Scribd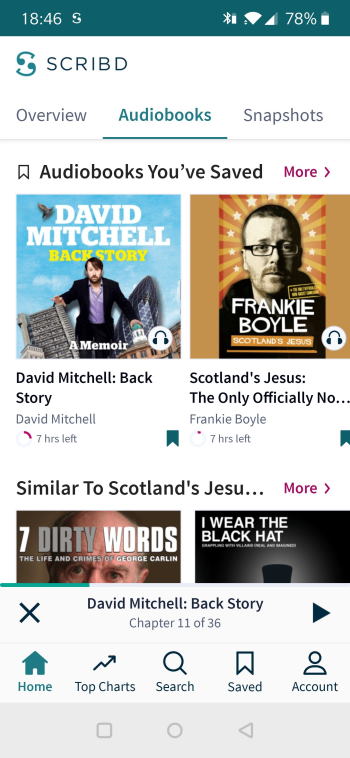 Scribd is very similar to Netflix in its business model, it licenses content from publishers and pays those publishers on a per-use basis.
As a consumer, we see only a low flat rate subscription charge per month for a large amount of content.
The reason the monthly subscription is so low is that you do not own the books, you are simply allowed to access them for the duration of your subscription.
It is difficult to compare Scribd for Audiobooks with Audible or Audiobooks.com.
The Scribd library is not as large, does not contain the sheer depth of blockbuster and bestseller titles and popular books are throttled.
Aside from that, I have found many audiobooks to enjoy, including the entire works of Tolkien and books by my favorite British comedians.
Scribd will become tiresome for the hardcore Audiobookhphile, but for casual listening who also enjoys magazines and eBooks, it is quite compelling.
Scribd Magazines
Scribd has 100 magazines, which you can access via browser or the App. I was really impressed because there are some seriously good magazines included in the Scribd subscription.
Flagship magazines like Time, T3, Entrepreneur, Fast Company, Newsweek and Inc are included.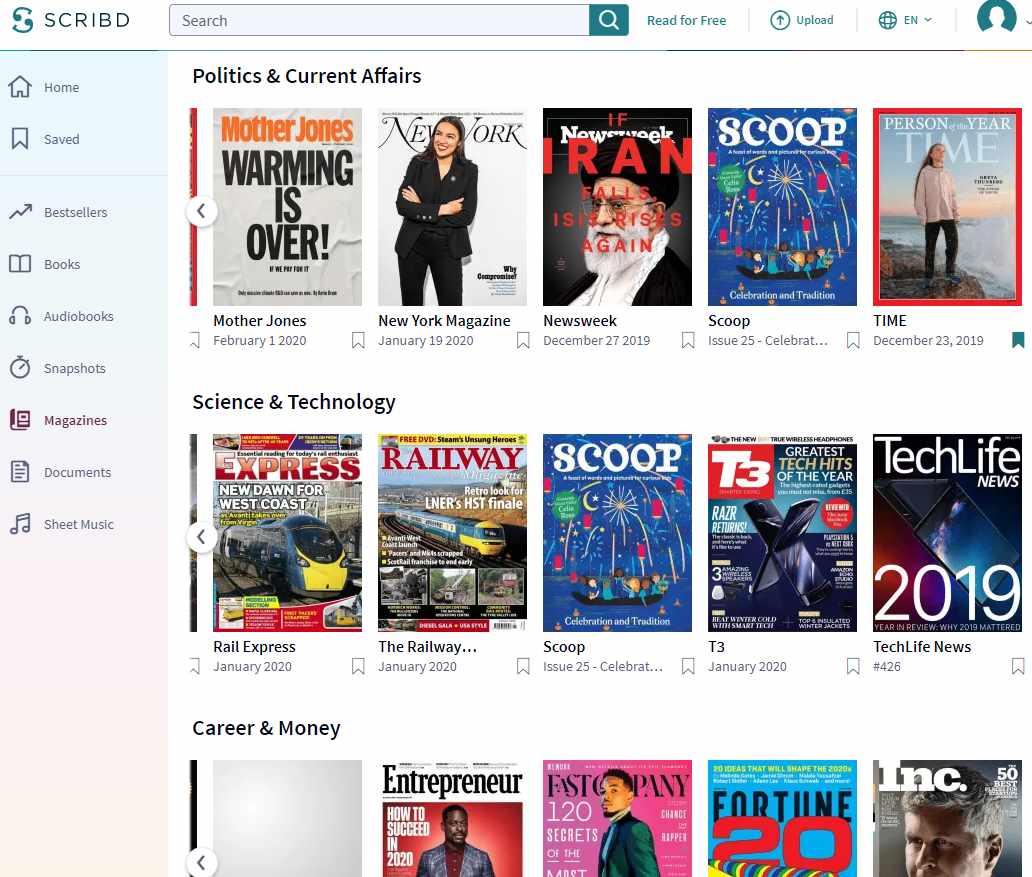 I was very excited to see this, but when I read a few magazines I realized the experience is not like really reading a magazine.
I do not mean the paper, I mean the layout and editing.  The magazine articles are in simple HTML with simple images, in fact, some of the magazines like T3 were very poorly formatted indeed.
This detracted from the magazine experience.
Scribd – Key Feature & Benefits Tabe
| | |
| --- | --- |
| Our Rating | ☆☆☆☆ |
| Audiobook Type | Full |
| Do You Own the Audiobook | ✘ |
| Lifetime Access to Books | ✘ |
| Audiobooks Collection | 40,000 est |
| Membership /month | $8.95 |
| Membership /yearly | |
| | |
| # Audiobooks / month | Unlimited |
| Cost per book /monthly subscription | - |
| Cost per book /yearly subscription | - |
| Subscription Required | Yes |
| Audio Quality | Excellent |
| Books Returns Policy | Nothing to Return |
| Customer Support | Email Only |
| | |
| Special Services | |
| eBooks | ✔ |
| Magazines | ✔ |
| Podcasts | |
| App Store Rating | 4.5 ☆ |
| Devices | iPhone, Android, PC |
| Smart Speaker | ✘ |
Scribd - Key Feature & Benefits Tabe
Scribd Pricing Plans
The Scribd pricing is very simple, it is $8.95 per month for unlimited access to their library of books, audiobooks, and 100+ magazines for the duration of your subscription.
If you stop the subscription, you lose access.  For many, this is not a problem, ff you listen to a lot of audiobooks and are not interested in building up a library of books that you own, then it is a great solution.
I have been with Audible for 9 years, I have 255 audiobooks, which cost me approximately $2,500 over that period, but those books are mine for life and for my children.
If I had been with Scribd for that period it would have cost me $972 but I would own nothing.  It is like the difference between renting and owning a house.
Customer Service & Returns Policy
I have seen many complaints online that Scribd is throttling heavy audiobook consumers as they consume too many books.  Also, I have read that certain bestselling titles are restricted to one or two per user month, or not even visible, for some users.
I have not experienced this, but I can understand that it is a balancing act for Scribd, to ensure they earn in revenue what they need to pay to publishers and that some do not abuse the system.
Scribd – A Good Collection of the Written Word & Music
I must say you could never get bored inside the SCRIBD ecosystem, you can see below the sheer depth of content available for the small monthly subscription.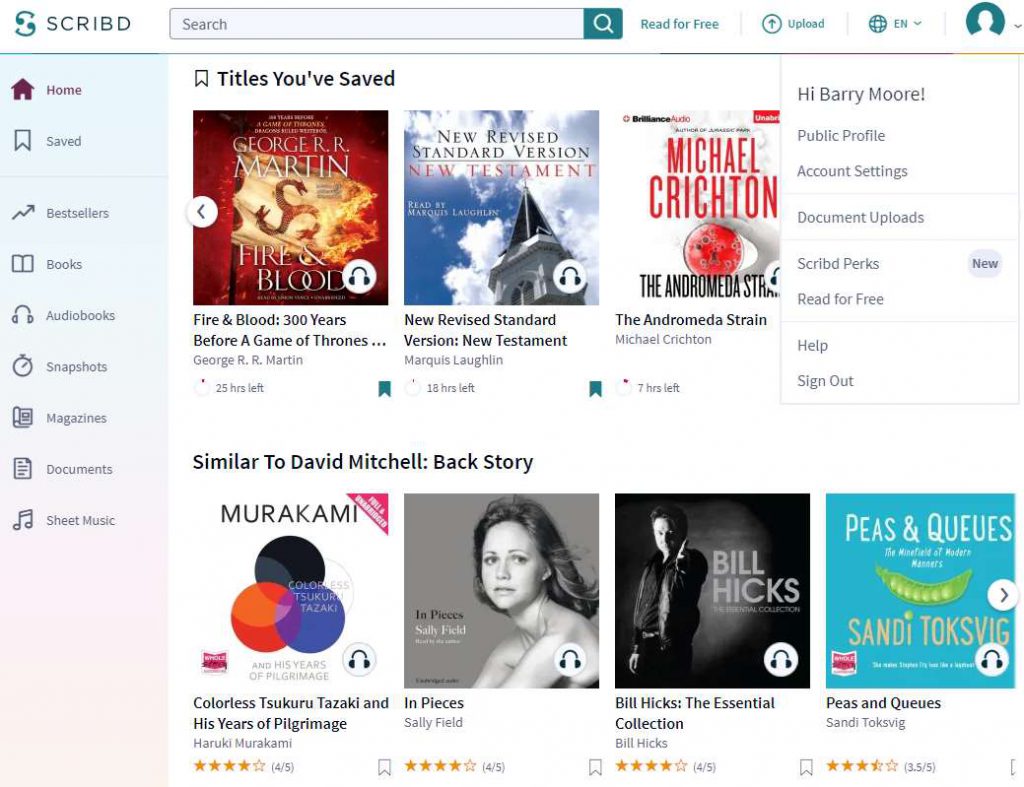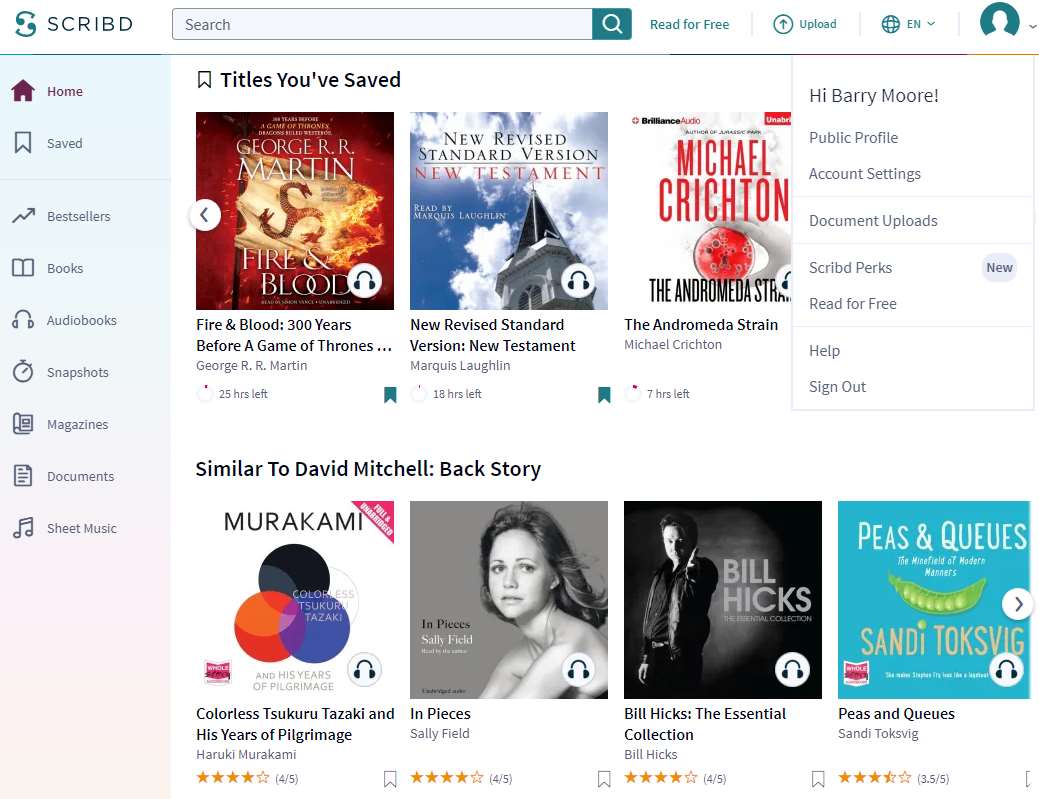 Scribd App & Device Compatibility
Scribd App Store Rating: 4.5 ☆ Excellent
I have been using the App with my new subscription for two months and have found it an absolute delight to use. Running on Android and iPhone the app actually has everything you would need to enjoy Audiobooks and other media.
Key App Functionality:
Sleep timer
Bookmarking & Note Taking
Sharing
Playback speed control
Scribd Review Summary
Scribd gets our recommendation, although it cannot compete for head to head with Audible on Audiobooks alone, it does provide added value in terms of magazines, eBooks and even sheet music.  So if you are looking for a good overall written work package, look no further.