Working from home is a true blessing. There are so many real and tangible benefits to working remotely. But there are however a few serious problems that you can overcome easily with a little planning.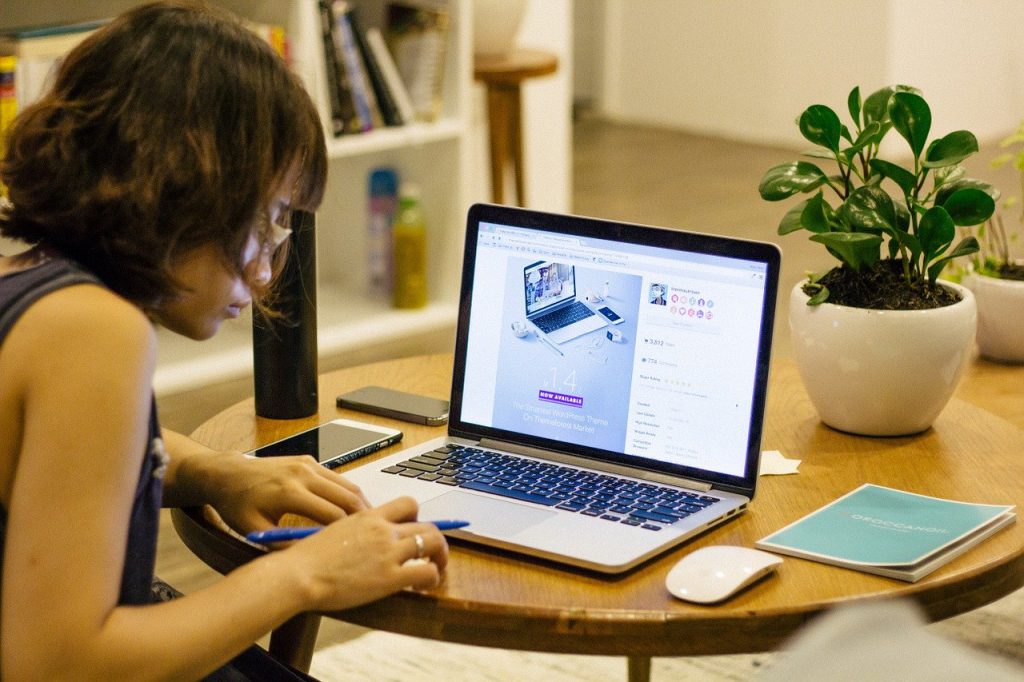 1. Pro: Time Saved With Less Commuting
No commuting is one of my favorite benefits of working from home.  Removing the commute from your life has many knock-on effects, which will be covered in the following sections.
My local office is approximately a 45-minute drive away.  By skipping the commute, I save 90 minutes per day.  The average person has roughly 30 days of vacation and public holidays per year.  So, removing the weekends and vacations from the year, we have 230 working days or commute days per year. Let's guess that your career will span 35 years because, of course, you plan to retire early.
This equates to 90 minutes X 230 days X 35 years = 12,075 hours of commuting.
This means you could save 503 days of your life, 72 weeks or 1.3 years.
Removing a typical commute could save you 1.3 years of your life
2. Con: Temptation To Overwork
One of the great things about working from home is zero commute time.  That means you can save from one to two hours per day of your life.  The problem is you inevitably spend that saved time by working more.  I have worked too many hours in the day; in fact, I could not even report my hours in the system because Germany has legal requirements on maximum hours of work, and if I reported them, I would have been breaking the law.  So, I worked around it by taking unofficial time off when I needed to.
What is my point?  You should try to create a normal working regime where you start and finish at a specific time and don't do emails on your phone in bed while ignoring your partner, you loser. 🙂
3. Pro: Lower Carbon Footprint
Not only do you save over a year of your life while not commuting, but you also can have a good conscience about the environment if you drive 30 miles per day to work that equates to 241,500 miles in your career.
According to Carbonfootprint.com, in the scenario above, if your commute were 30 miles per day (48 kilometers), you would increase the world's CO2 emissions by 55.5 metric tons. So you would save 55.5 metrics tons of CO2 over your career.
You may save 55.5 tons of CO2 emissions over your career.
If you still commute, you will need to plant five trees and have them working full time for 40 years to absorb that amount of CO2.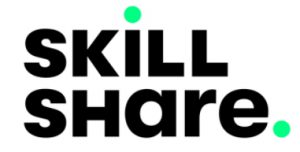 "When You Stop Learning, You Stop Living"

SkillShare Makes Learning Easy.

Skillshare Is Our #1 Rated Learning Platform With Great Lessons On: 


★★★★★

Creating

: Photography, Film-Making, Music, Graphic Design & Coding


★★★★★

Building

: Leadership, Communication, Entrepreneurship & Marketing


★★★★★ Thriving

: Personal & Professional Development, Productivity, Time Management



"Skillshare is like Netflix for learning. I take a course every time I need a new skill. With over 30,000 courses to choose from, I always have something to learn." Barry D. Moore - Founder: GreatWorkLife.com
4. Con: Scattered Working Hours
If you want the joy of the flexibility that telecommuting offers, that means you may end up scattering your working hours across the day.  You may want to take a few hours off at lunchtime to prepare food for the children or deliver your kids to their sports clubs.
That flexibility means you will need to work later in the evening or get up a lot earlier in the morning to compensate.  For myself, the flexibility outweighs the scattered working hours, but it is still something you need to consider.
5. Pro: Decreased Commuting Costs
Not only saving time and the environment, but you will actually save money too.  It costs you 60.8 cents per mile on average, according to the AAA in a 2017 report.  This means that traveling 30 miles per day, 230 days per year over 35 years, will save you $164,200.  Yes, you read it correctly.  I double-checked the math on it; it's true.
You will save $264,220 dollars over your career by not commuting
6. Con: A Less Structured Daily Regime
As the old sayings go, "humans are creatures of habit," or "people need structure to thrive."  There is some truth in these proverbs, so you need to recognize that if you are a creature of habit or if you do need a fixed work-life structure, then working virtually or remotely may not be for you.
"It sounds crazy, but to be truly flexible you actually need discipline"
This actually means that adopting a flexible approach to your working hours and your life requires the deep discipline to actually achieve your working goals.  If that means working late into the night because you took time out in the afternoon, then do it.  Commit to delivering your goals and be flexible as to what time of the day you do that, and you will be fine.
7. Pro: Lower Chance Of A Motor Accident
According to the Federal Highway Commission, the average number of miles per car accident for the average US driver is 165,000.  In our example of 30 miles per day, you would cover 241,500 miles.
This means you would avoid one car accident in your lifetime.  Also, 1 in 77 car accidents is fatal, so that means it is undeniably better to telecommute than really commute.
8. Con: Finding Space For A Home Office
Ideally, you should have a part of the house that is separated by a door, and the door is lockable.  In a large corporation and working across organizations and functions, 99% of people do not know you work from home.  The fact is home workers are considered less serious than those who drive into an office.  So, there is no reason to broadcast the fact that you work from home.  In fact, don't talk about it; get the job done.  A dog barking or your child screaming gives the game away, and you will not be taken seriously after that.
Make sure you have a private room, we all know the phenomena; on a conference call, and someone is working from home in the kitchen where you can hear a crying baby or the wail of police sirens. To maintain the air of professionalism whilst in meetings, you need a quiet private room with no disruptions.
You need to dedicate a part of your house to this, which will take space away from your family.
9. Pro: Decreased Stress
Working from home also decreases stress in two ways.  Firstly, you do not have the stress of commuting to work in the morning.  Secondly, you do not encounter the high levels of stress involved in personality clashes or workplace politics.
If you need to take a break or have a power nap to freshen your mind, you can because you have more flexibility.  No prying eyes are watching your every move and judging you like in the office; that is stress relief in itself.
10. Con: Less Human Time With Your Team
Now here is one of the biggest drawbacks, the human connection.  There are no workarounds for this. Being in the office means you will, over time, develop relationships with certain people that turn into friendships.  You will even have professional relationships where you gain a mentor or simply someone to bounce your work issues off.  This does not happen for telecommuters, or at least the opportunities are far fewer.
11. Pro: Increased Flexibility
One of the great benefits of working from home is that you can also do everything outside the house at off-peak Times:
Visiting the doctor at 11 am is 15 minutes of waiting – at 5 pm, 90 minutes.
Go Food Shopping at 9 am no queue 20 minutes – at 6 pm long queues 1 hour.
Literally, all appointments during the week are so efficient during working hours you can save months of wasted time, which you can make up earlier or later in the day.
12. Con: Less Movement Impacts Health
If you wear a fitness tracker watch or use your phone to track your steps, you will know your goal is usually 10,000 steps for the day; then, you are successful.
That is great for normal office worker humans; most people can actually achieve that without thinking.  You get up, make breakfast, walk to your car, drive to work, walk around the office, walk to lunch, walk to meetings slowly, but surely you can, with a little effort, get to 10,000 steps.
As a home worker, this is not the case.  You take 50 steps, and you are at the office; you do not walk to meetings. A big expedition for you is to walk to the coffee machine in your kitchen.
This is a serious problem. Ten thousand steps are not a target for fit people; it targets a human being not to rust up their joints.
If you work from home, you need to exercise to minimize the impact on your health.
13. Pro: A More Flexible Approach To Exercise
If you telecommute, you need to exercise.  But the joy of it is that whenever you have a gap in your agenda, you can jump into your shorts and go for a run for 30 minutes.  Do 45 minutes of jogging, and you will hit 10,000 steps.
If you need to clear your head go for a walk, take your next meeting on skype on your phone with a Bluetooth headset whilst walking in the sunshine.  It is all possible: technology is your friend.
14. Con: Overdependence On Technology
A serious downside to telecommuting full-time is a dependence on technology.  If your broadband is down, you cannot work effectively.  If your laptop hard disk fails, you may be out for a few days and need to drive to technical support hundreds of miles away to get it fixed.
Choose a high-quality internet service provider (ISP) and make sure you use the cloud to back up all of your important documents.  Have email and Skype on your phone so that even if your office hardware fails, you can still attend meetings and access documents via your phone over 4G.
15. Pro: Increased Work Presence
If you work in a geographically spread team across different time zones, your work presence can actually increase even though you are not in the office.  But how is this possible?
When you work remotely to the office, you have more flexibility to schedule your time according to business needs.  For example, my team was spread from Australia to Costa Rica and everywhere in between.  My teammates in the Philippines, for example, would start to work much later in the day to be able to work with me in Europe and our colleagues in the USA.  If they had strictly abided by local office hours, I would have only had a few hours to work with them during my working day.
Additionally, my team in the USA would routinely start work at 6 am to catch a bigger time window with Europe and some time with Asia.  They were more present across the globe than if they were in the office.
16. Con: Increased Electricity Bills
Logically, being in a state of permanent telecommuting, your electricity and heating bills will increase.  The lighting, power for your laptop and screens, and perhaps in summer, your air conditioner.
Without a doubt, your costs will increase, but they will hardly be noticed and will be completely offset by the huge savings in your commuting costs.







Audiobooks Are Food for the Mind

Inspiration, Education & Relaxation

Have you discovered the joy of listening?
★★★★★ Audible: Review Winner - Best for Price, Library Size & Original Content.


★★★★★

Blinkist: Review Winner -

Best Audiobook Summary Service.
★★★★ Audiobooks.com: Best For Unlimited Audiobook Listening.



"As a 10-year member of Audible, I have a library of 300+ audiobooks. The best thing is, with a few clicks, I can return any book within 12-months. I also subscribe to Blinkist; with 5,000 15-minute audio-summaries, I can consume knowledge and learn new concepts fast."

Barry D. Moore - Founder: GreatWorkLife.com
17. Pro: Improved Ability To Manage Children & School
We have all been there, you are in a meeting at work, and you get the call from the school, your child is sick, and you need to pick them up.  Easy when you work from home, because you are close to school, very difficult when you work in the city and your commute is one hour. Add to this the fact that when they are sick at home, you can check in on them regularly and still deliver your working goals.
Also, it is much easier when it comes to your child's extra-curricular activities.  For example, I need to drive my daughter to the gymnastics club twice per week and her saxophone lesson once per week.  I also take my son to his golf lessons weekly.  It is all manageable when you have flexible work from the home regime.
18. Con: Loneliness Or Isolation

My mother used to say, "I am just talking to myself until I get used to the people" or "the more people I meet, the more I like my dog."
In some ways, working remotely means you are more isolated and encounter fewer social situations than when in the office.  I cannot stress this enough if you are a super social animal that craves contact with people face to face and in person, then teleworking is not for you.  You can, however, counter this missing social aspect of your life by joining local clubs, meetups and ensuring you cultivate a close group of friends locally.
19. Pro: More Family Time
If you have a family, then one of the great benefits of teleworking is that you are closer to your children.  I am there to make my two little ones breakfast in the morning, and when they get home, I have lunch ready for them.  So, we eat two meals per day together, at least.  When my wife arrives home, we have dinner together.  Due to the flexibility I have, I can then work in the evenings to make up the time lost, making food and fooling around with my kids.
20. Con: Ability To Maintain Discipline
As a rule, I only allowed my staff to work from home if they had demonstrated their self-discipline.  If you cannot be disciplined in your work, it will definitely become evident when working from home.  Constantly late for meetings, missing deadlines, or even a lack of preparation for projects or meetings are all telltale signs that you do not have the discipline to self-regulate your work without your manager looking over your shoulder.
21. Pro: Time Saved Preparing For Work
You know the routine, wake up, brush your teeth, shower, shave, do your hair, select your clothes, get dressed, grab a coffee, leave early to avoid the main rush hour.  All of these activities take time.  When you are a telecommuter, that time is radically reduced.  You can even reduce your prep time to "wake up, brush teeth, grab a coffee."  That means unshowered, unshaven, and working in your pajamas, but each to their own.
I have read on other websites advice like, "for psychological reasons, prepare yourself every day like you are going into the office."  But that is crazy; I will not splash on aftershave and wear a suit to work from home. At least for me getting into work mode is as simple as firing up the laptop, logging in, and attending my first meeting.
When I was one of the global leaders at Hewlett Packard, I often had to present remotely at our virtual "all-employee meeting" in the US time zone.  That meant being ready at 5 am to present.  Here was my routine, get up at 4:30 am, brush teeth, throw shorts and a t-shirt on, grab a cup of tea and a cup of coffee, log in on by 4:45 am, present at 5:05 am.  Happy days and no suit required.
22. Con: No Face To Face Chats At The Water Cooler
If you enjoy randomly talking to and making new acquaintances in the office, also known as water-cooler moments, then be prepared as this does not happen for telecommuters. You simply do not randomly call someone up and chat with them about the weather when working from home.
23. Pro: Healthier Eating At Home
Another hidden benefit of working from home is that you do not need to eat the pig swill from the work canteen.  I am English, but I live and work in Germany.  What I do know is that if you like schnitzel, sausage, bread, and potatoes, you are well looked after here in the land of sauerkraut.  I have eaten in work cafeterias in New York, Texas, Cupertino, Bulgaria, Slovakia, Singapore, Malaysia, India (that was an experience), and in London, and they are all the same.  Only one place had great food: the canteen in Lyon France that featured red wine and Boeuf Bourguignon…hmmm.

24. Con: No Office Parties Or Work Night Outs
If you are working far away from the office, or if your head office is in another country, then you are going to miss out on the Christmas party or the leaving celebration of a colleague.  If this matters to you, then do not telecommute.
25. Pro: Fewer Distractions
If you need a lot of what I call "think time" in your work, then working from home can be a huge win.
For example, let's say you need to plan out the foundation for a huge project you have been tasked with.  That takes a lot of thinking time to do it right.  You need to get in the zone, and when you are in the deep think zone, you are at your peak levels of thought and abstraction.  Every time you get distracted in the office, it drags you back into the real world, you lose your train of thought, and it takes time to get productive again.
Working remotely, you can simply turn off instant messaging and your email, and you are free to explore the depths of your mind.
26. Con: Decreased Promotional Prospects
I firmly believe that if you consistently deliver your objectives on-time in the right way and collaborate and coach your team members, you are automatically considered for promotion.  However, the fact remains that if you are not in the office in person, this may impact a part of the relationship-building process that sets the groundwork for promotion.
To combat this, increase your usage of video conferencing or web conferencing for important meetings.  Also, try to get to the office regularly, so you get that feeling of belonging and that people can put a face to a voice and a personality to your name.
27. Pro: Higher Pay
There is a widely held belief that working from home means you will get a lower salary.  While it may be true that if you have a low-skilled work-from-home job, you may receive a minimum wage, but for a skilled worker, the opposite is true.
For example, research at flexjobs suggests that as a freelance software developer, you can earn even more than someone full-time in the office.
In my personal situation working as a corporate transformation leader, I found that there was no impact on my salary, quite the opposite, in fact.
Summary: The Pros & Cons of Working From Home
Focus on your goals; even as a remote worker for 15 years, I managed to get promoted four times to director level. How? Always deliver on your targets, stay disciplined and focused. Additionally, learn a great Zoom/Microsoft Team manner and smile when you talk; it makes a difference.
Did you enjoy this post, then share it and leave a comment below?