This article will share with you 7 important ways to prepare your questions, feedback, and requests for your manager ready for your one-on-one session. This will help you not only appear professional, but you will also feel confident and organized.
As an employee, I am going to give you one critical piece of advice.
Your manager's time is important, they have 20 other employees like you, so you want to be able to demonstrate your professionalism and respect for their attention.
1. Plan Questions Ahead
Prepare for your one-to-one meeting at least 30 minutes in advance and take the time to have all your questions written down.
If you are truly professional, you will have a notebook or excel sheet ready to take down notes throughout your working week of decisions you need your manager to make or input you require.
2. Provide Clear Updates On Your Actions
If you are well organized, you will have a list of short-term activities and yearly goals. Be ready to update your boss on all of your outstanding activities.
List your tasks, projects, and business objectives.
Are they all moving ahead according to plan?
Which activities are late?
Do you need extra resources or time?
2. Be Clear On The Actions You Need Your Manager To Take.
Being part of a team does not mean you are the only one doing the work. There are many times where you need your manager to act on your behalf or do something to help you progress.
If you need your manager to send an announcement or call to action on your behalf, send them the draft before the meeting and ask them to take action during the meeting.
Do you have any roadblocks in your way, or you do not understand something about your job, or goals, this is the time to ask.
4. Share Your Successes?
Have a list of not only the decisions or actions they need to take but take the opportunity to share your wins or challenges.  Usually, your manager is your manager because they are older, wiser, or have more experience.
Use them to improve your performance and help you succeed on your path to a "Great Work Life."
5. Communicate Your Challenges
We all have challenges in business, and hiding them will not help you to achieve your goals, which means you are not helping your manager to achieve her business goals. Be open and honest; you will be appreciated for that.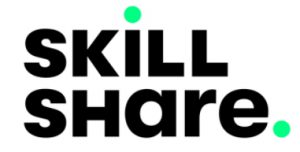 "When You Stop Learning, You Stop Living"

SkillShare Makes Learning Easy.

Skillshare Is Our #1 Rated Learning Platform With Great Lessons On: 


★★★★★

Creating

: Photography, Film-Making, Music, Graphic Design & Coding


★★★★★

Building

: Leadership, Communication, Entrepreneurship & Marketing


★★★★★ Thriving

: Personal & Professional Development, Productivity, Time Management



"Skillshare is like Netflix for learning. I take a course every time I need a new skill. With over 30,000 courses to choose from, I always have something to learn." Barry D. Moore - Founder: GreatWorkLife.com
6. Discuss Your Personal Development Needs.
If you are mindful of your day-to-day work, you will soon realize that you could have handled certain situations better if you had developed certain skills. From negotiating sales contracts to calculating complex equations in excel, we can all improve.
Think about what skills you would like to develop, find a solution, and pitch it to your manager.  Then all you need your boss to do is say yes.
7. Share Your Career Aspirations
Believe me, if you want to progress in your career, your manager will want to know about it.  The measure of a great leader is that they produce great leaders.  So if you have the passion for growing and progressing your career, let your manager know. A good manager will be happy to give you more responsibility and promote your progression through the ranks, providing you have the skills, of course.