Making good business decisions can ultimately be the difference between your business being a success or a failure.  So I asked business leaders and decision-makers to give us an example of great business decisions they have made, how they made the decisions and what the outcome was.
Read on to learn about the 10 decisions, from team building, hiring, and firing to rebranding and relocating.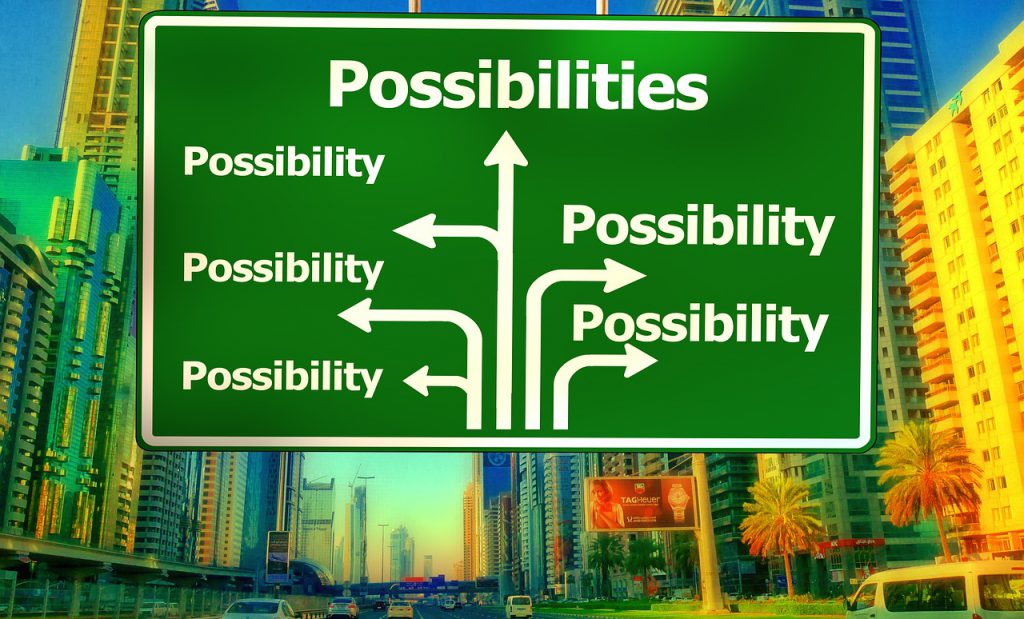 1. How To Build a Team To Deliver Business Results Across The Globe?
As a leader in a Silicon Valley corporation, I was tasked to build a team that would be able to standardize our I.T. outsourcing processes and implement strategic organizational change across a workforce of 20,000 people scattered across the globe in our global delivery centers.
How Did You Make The Decision?
I took a long look at the problem.  Implementing cultural and organizational change across the globe would mean you have two choices.
Build a team in your location and then travel across the world implementing the changes
Build a team across the globe who can implement changes locally.
I went for option 2 and interviewed and hired the best people I could find in the U.S.A, Costa Rica, Bulgaria, Slovakia, India, Malaysia, Philippines, and even Australia.
What Was The Outcome of the Decision?
Because the team of 20 people was spread across the globe, I had to work on remote team management best practices, like Skype team meetings, regular one-on-one coaching sessions, and organizing a yearly "face to face" team meeting.
The outcome was better than I could have imagined; we had a great team culture built on trust and achieved outcomes for the business valued at over $100 million.  Many of the team members I consider my friends, even to this day.
Barry D. Moore – Founder GreatWorkLife.com
---
2. Should you keep a client that you can't give results to?
I was starting my agency, and one client was giving us 60% of our revenue, but we weren't able to deliver the results because the owner was changing & controlling every part of the business negatively. Could we keep the client, get average results & hurt our reputation or let the client go and keep our reputation intact?
How Did You Make the Decision?
We made a list of the short-term positives/negatives and long-term positives/negatives. We always strive to give more power to the long-term impacts of what we did. This really helped us see that 2-3 years from now, we would have clients paying us a lot of money, but we would regret having hurt our reputation.
What Were The Effects of This Decision?
We decided to stop working with the client because our long-term reputation would be more important than a few thousand dollöars.
Aristide Basque, Co-Founder of SH1FT Digital
---
3. When & Whom to Hire?
One of the things that leaders worldwide struggle with are when and who to hire when they are first starting out. This is a big hurdle because a good leader must be backed by an even better team.
How Was the Decision Made?
I decided to choose not only to look locally for employees but to search for remote workers and digital nomads who could provide a unique set of tools. I wanted to build a team that was culturally diverse so that we could make innovative decisions that would be out-of-the-box to many organizations.
What Was the Effect of the Decision?
Once I began to build my A-Team, we utilized organizational apps like Asana, Slack, and our own email client, Mailbird, to ensure that we were on top of all of our projects. We held bi-monthly meetings on Zoom or Skype, and we brainstormed like crazy. If I hadn't stepped out of the tried-and-true hiring methods, I wouldn't have the rock-star team that I have today!
Andrea Loubier CEO of Mailbird, a desktop email client for Windows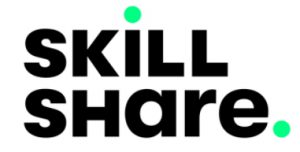 "When You Stop Learning, You Stop Living"

SkillShare Makes Learning Easy.

Skillshare Is Our #1 Rated Learning Platform With Great Lessons On: 


★★★★★

Creating

: Photography, Film-Making, Music, Graphic Design & Coding


★★★★★

Building

: Leadership, Communication, Entrepreneurship & Marketing


★★★★★ Thriving

: Personal & Professional Development, Productivity, Time Management



"Skillshare is like Netflix for learning. I take a course every time I need a new skill. With over 30,000 courses to choose from, I always have something to learn." Barry D. Moore - Founder: GreatWorkLife.com
4. Making a Big Branding Change
I drastically changed my branding – I went against what was normal in my industry; in fact, my designer commented that "no one will know what hit them." It was a bold and potentially risky move to make my messaging and look so much at odds with what was expected.
How Did You Make the Decision?
I had done extensive work on figuring out my ideal clients; I really dug into not only who they are but also their pain points and areas of affinity, such as the other brands they interact with. I took a lot of cues from the interactions I had with previous clients and how they talked about their problems to make sure that my message was correct.
But, overall, I just used my gut; I approached this decision as if I was already on the other side at my goal (charging more with better-suited clients) and went for it. I understood that risk is part of a business, and without pushing forward and breaking boundaries, I would be stagnating. When making any big decision, I aim to be in the headspace of the business owner who has already achieved the goal, as, on the other side, there will be a lot less fear or uncertainty.
What Were The Effects of This Decision?
Exactly what I wanted! It was certainly nerve-wracking when the new branding had launched. But, within a few hours, I had a new inquiry from a client who perfectly fit with my ideal client profile and was on board with my messaging.
The impact overall was that I received fewer inquiries, but they were much better qualified – generally speaking, they perfectly met my ideal client profile and were pre-sold on me. So, of the inquiries I did receive, I closed nearly all of the sales meetings and overall had a higher number of clients and income.
Hannah Attewell. Founder of ForceofNatureCoach.com, coaches female entrepreneurs and women in small businesses to identify their goals and take massive action to achieve them. 
---
5. How to Address Over Servicing of Clients?
Description: The biggest challenge our company has faced is overservicing our clients. On its face, going above-and-beyond for clients seems like a positive: we wanted to do what it took to get results. One year we over serviced client budget by over $90,000, crippling our ability for growth both in time spent doing work we weren't getting paid for and in not leaving time to tackle essential sales and marketing efforts. We were also giving our clients unrealistic expectations of what results were possible within their budget.
How Did You Make the Decision?
I made the decision to bring on an operations and project manager to optimize our operations and financial processes. She was able to analyze the financials and create projections for growth. It wasn't until we had a detailed analysis that we reapplied how significantly the trend of overservicing our clients was impacting our business model.
What Were the Effects of The Decision?
We've been working over the past year to implement new overage policies, clarify job descriptions, create commission & bonus incentives, and adjust our fees and client communication. These efforts give our clients clearer expectations and empowered our account managers to manage their client's budgets effectively.
Amber Henrie is a seasoned PR, marketing, and arts professional. CEO & Founder of In The Lights
---
6. Hiring then Firing My First Employee
Description: I hired my first employee before I opened the doors to my permanent space. It was a great decision until it took longer to open the doors than I expected. Then, I had to decide whether or not to fire that first employee.
How Did You Make the Decision?
It was a difficult decision to make when considering the fact that my employee was one of my best friends. She was also very creative and talented and was doing great work. My decision-making process had to take into consideration the hard, raw facts of keeping the business open or now. So when I sat down and looked at the numbers, it became a very easy decision. I simply didn't have the cash flow at that time to pay her AND keep the business moving forward.
What Were The Effects of This Decision?
The immediate effect was that I was able to keep building the business. I did get the office space open, and I did grow the business, and a year later, I am still expanding the space and the business revenue. It actually turned out well for my former employee too! She took the opportunity to start up her own magazine, a dream she had been nurturing but hadn't pursued. She thanked me later, and we're still great friends!
Kayla Pendleton, Owner/Founder of Her Space – A Co-Working Space for Women
---
7. Should I Fire an Under-performing Employee?
A good business decision I made was regarding an employee. They had been with me a few months, but there was a period where they would come in late for work and called in sick a few more times than any employer would like.
Now, this employee was competent and seemed fairly passionate about the work they did; however, I think in any conventional company, especially in larger ones, they would have been let go without much fanfare.
How Did You Make The Decision?
I reached out to this employee and had a frank conversation about their recent dip in performance and what issues might have been affecting this (they mentioned personal issues at home). We then put together a plan of action where they improve their performance. After 2 weeks, they didn't quite meet what we agreed upon, but there was an improvement. I decided to extend that plan 2 more weeks because of that improvement, and that paid off; at the end of the month, they were back on track and performing better than ever.
What Was the Effect of the Decision?
That employee was before they experienced some personal difficulties, one of my more active employees in engaging my clients. They had good client retention and would fairly successfully upgrade them to higher plans or services. This employee went back to being an asset after their personal issues were resolved or after they committed to not having those issues affect their work. I think it's easy to dismiss someone who's under-performing; however, consider the root cause of the problem. If it's personal issues, and we all have them, I think it's worth it to consider giving them a bit of time to figure things out.
Dane Kolbaba Founder of Watchdog Pest Control
---
8. How to Implement Delegation?
Especially when it comes to entrepreneurs, there comes a time when it is difficult to let go of the reigns. Once you've built a company from the ground floor, there's a vested interest that is difficult to put into words. So, it can be hard to begin to assign tasks to others when there was once a time when you were doing it all!
How Was the Decision Made?
I decided that the best thing I could do for my company was to delegate. If I was presented with a project or a task that I didn't feel as if I were 100% the person for the job at hand, then I needed to pass it off to someone who would be more successful so that I could focus on the things within my own wheelhouse.
What Were the Effects of the Decision?
Once I hired innovative, diverse employees who were fantastic at a handful of different aspects of my business, I began to see teams begin to take shape. I could easily judge who was always the best person for the job, and I began to lose the desire to micro-manage. This not only reduced stress, but it provided many more positive outcomes along the way!
Angela Ash is an expert content writer, editor, and marketer, and she works with Flow SEO.
---
9. Hiring My First Employee
Deciding whether to sleep or have someone else complete a task for me.  I was working 12 hours a day with 10 hours of work that easily could have been outsourced. I had never been in a situation where I didn't want to do the work myself. One day, I needed four things done by the end of the week and realized I didn't have the time. I found my first WordPress freelancer.
Effect of Decision
I never looked back. I hired three more freelancers and ended up hiring one of them full-time within the first month. I now have five full-time employees.
Will Ellis, Founder of Privacy Australia.







Audiobooks Are Food for the Mind

Inspiration, Education & Relaxation

Have you discovered the joy of listening?
★★★★★ Audible: Review Winner - Best for Price, Library Size & Original Content.


★★★★★

Blinkist: Review Winner -

Best Audiobook Summary Service.
★★★★ Audiobooks.com: Best For Unlimited Audiobook Listening.



"As a 10-year member of Audible, I have a library of 300+ audiobooks. The best thing is, with a few clicks, I can return any book within 12-months. I also subscribe to Blinkist; with 5,000 15-minute audio-summaries, I can consume knowledge and learn new concepts fast."

Barry D. Moore - Founder: GreatWorkLife.com
10. Moving City & Downsizing Living Costs
My best business decision was moving out of overpriced New York City in 2016 to the Greater Philadelphia area in Pennsylvania, where my rent is a fraction of the cost.  This move allowed me to start and build a growing Philadelphia SEO agency and internet marketing company. The high cost of living in NYC would never have allowed me the time needed to pay my bills from a new venture. Today I have numerous small businesses as clients and a comfortable lifestyle in Pennsylvania.
Ethan M. Segal. Founder and CEO of Segal & Co Digital Marketing
Summary
I hope you found these examples of business decision-making interesting and thought-provoking. I think they highlight the fact we need to think with more clarity, especially when making decisions that affect people's lives.
Here are some other interesting articles on decision-making you might like.