Here is our list of hilarious things you can do and say in public, with friends, or in conversation to make everyone laugh or cringe. Throw in a pinch of embarrassment, like watching an episode of "The Office," and you have our curated list.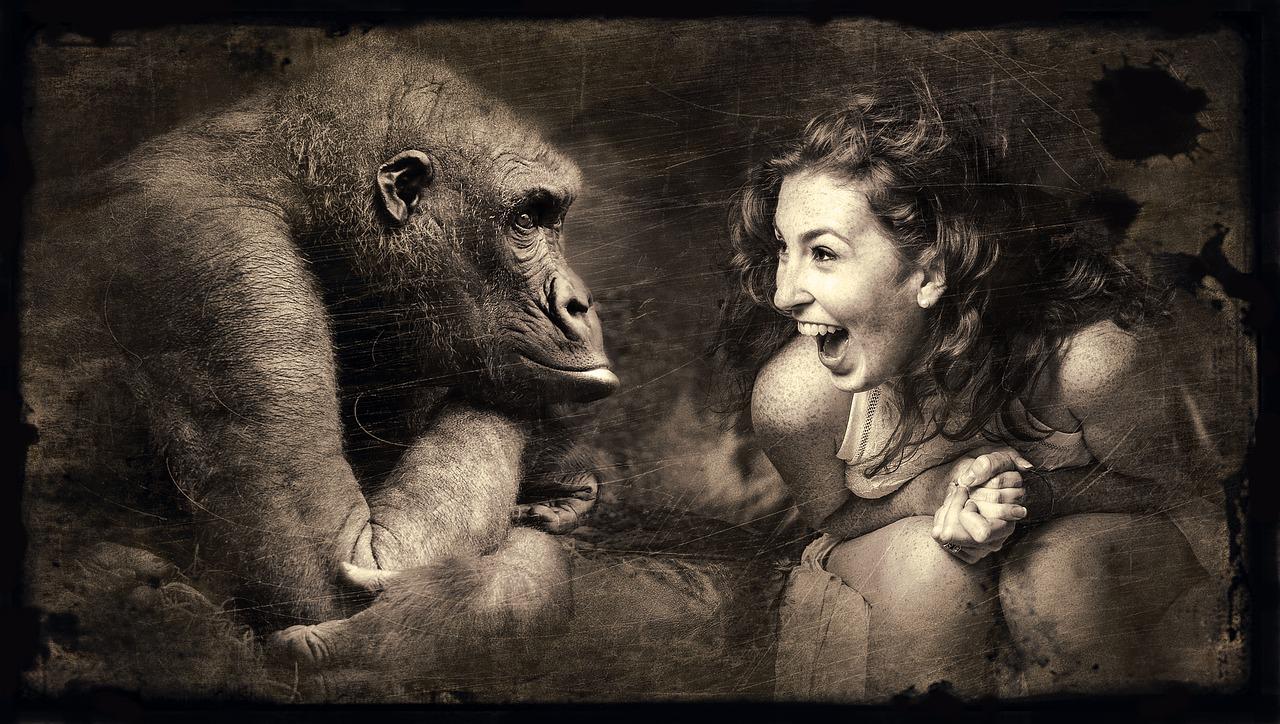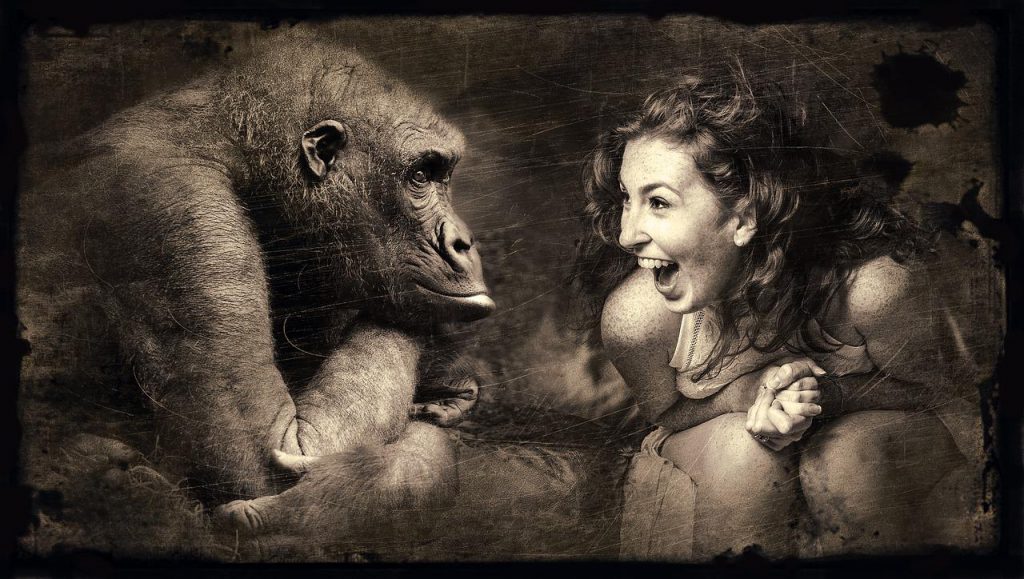 Some of these things may well be out of your comfort zone but keep reading because there will be a handful of funny things to do that you will love.
Let's get started with the easiest targets, your friends.
20 Funny things to make your friends laugh
These 20 funny things will make your friends laugh out loud and give them a story to tell others about what you did.
Get a life-size cut out of a friend and put it in your bedroom; then, when they visit, ask them to fetch something from your room. Hide a camera in the room to capture their reaction.
Follow a friend around everywhere they go for a day, take photos and anonymously post the most compromising pictures to them, demanding a ransom.
Leave post-it notes around their house with random messages like "I know what you did" or "I'm watching you."
Send a ransom note made of paper clippings, but instead of demanding a ransom, pretend the letter is from an imprisoned relative.
Convince a friend that you can talk to animals and then have long conversations with your pet in front of them.
Send a friend random unexplained gifts, like a pair of used socks or a half-eaten sandwich.
Invite them over for dinner, don't answer the door, and when they phone, you tell them you are on holiday.
Get a close-up picture of private parts from the web and send it to a friend and say, "Hi Sexy, what are you doing tonight?" then follow up with an "O.M.G., sorry, wrong person." See their reaction.
Start a conversation with them and then randomly start singing or rapping
Every time they talk to you, interrupt them with "that's what she said!"
Create a social media profile for them with an embarrassing username and profile picture.
Sign them up for newsletters or magazines that they would never read; the ruder, the better.
Put googly eyes on random items in their house when they are not looking.
Give friends military nicknames based on their physical or personal attributes, e.g., Captain Chunky, Brigadier Bow Legs, Seargent Spectacles, or Lieutenant Lazy, Field Marshal Fanny.
Make up a story about how you met their favorite celebrity.
Start singing whenever someone else is talking.
Pretend to be asleep when they try to talk to you; when they come to wake you, scream and scare them.
Text your friend at 11 pm, telling them you lost your phone, is it at their place.
Send them an image of a funny animal with a caption about their personality.
Create a funny opposite nickname for them and introduce them to strangers using it. For example, if your friend is short, call them the Big Chief.
17 Funny things to do in public to make people laugh
These 17 funny things to do will not only make people around you laugh, but you will also have so much fun actually doing them.
Pretend to be a news reporter and interview people on the street about made-up stories. "Sir, can I get your opinions on the recent spate of clown murders"
Wear a name tag with a ridiculous name like "Ben Dover," "Carmen Denominator," "Dick Fondler," or "Ivana Humpalot."
When in the supermarket, put random things in other people shopping carts, the more personal, the better. e.g., Condoms, Panty Liners, Hair Dye, Hair Restorer. Then wait around until they get to checkout.
Pretend to be a tour guide and give made-up facts about your city. "This train station was the scene of the great train robbery."
Act like you're on a reality T.V. show, wear a small lapel mic, and start talking to the camera whenever you're alone.
Make up a ridiculous back story and stick to it no matter what. A friend and I joined a hiking club on a walking weekend, and he pretended to be a reformed adult movie star called Dirk Dangler. It was a brilliant weekend.
Dress up like your favorite character and go to a grocery store.
Pretend to make a phone call while on public transport and go through the motions of splitting up with your partner. Make sure you spell out why, e.g., Their feet smell, bad breath, tiny private parts, huge bottom, etc.
Sit next to an attractive person on public transport, and pretend to receive a call from a local newspaper that informs you that you have won "[insert city name] sexiest person/hottest lover."
Walk back down the stairs like you are wearing ski boots.
Carry around a toy microphone and sing into it everywhere you go.
Walk up to someone in the street, pretend you recognize them from a movie and ask for their autograph.
Follow behind someone in the street, walk exactly like they do, and do what they do.
Walk around with a personal fan and use it whenever someone talks to you
Carry around a microphone plugged into your phone, add a sign on the microphone like "N.O.B. Radio," and interview random people.
Dress as a pirate, and go about your normal day saying things like "landlubber," "me hearty's," "arrrghh," and "there be land" in an English accent.
Get a friend to run up to you in the street screaming in the excitement that you are a famous Youtuber and they want your autograph.
16 Funny things to do in public to make people cringe
If you want to live in your own version of "The Office," these 16 funny things will make you and others cringe and chuckle.
Talk loudly on the phone in a public place, describing how rubbish the city is and how the people are all so ugly.
Wear thick glasses and talk to a mannequin in a clothes store, asking where you can find the g-string underwear.
Have a conversation with yourself in a public place.
Wear your clothes inside out.
Sit in the front row at a movie theater and cry loudly at the sad parts.
Have an imaginary friend that you talk to in public.
Wear entirely mismatched clothes and insist that you're color blind.
Make up a dance and perform it in public.
Trip on purpose and fall in front of people.
Imitate everyone you meet.
Laugh hysterically for no reason.
Stick some toilet paper to your shoe and walk around like normal.
Walk around with your fly open and a little wiener sausage showing.
Speak gibberish instead of actual words.
Talk to inanimate objects as if they're real people.
Slap yourself every time you say something.
15 Wonderfully childish things to do with kids to make them laugh
Impress your partner by making their kids or nephews and nieces laugh with these 15 silly and fun things to do with kids.
Make a fort out of blankets and pillows and spend the day inside it
Pretend to be a character from your favorite book and stay in character all-day
Speak only in rhyme for the rest of the day
Act like you're a spy and share top secret information by whispering
Pretend to be a character from your favorite T.V. show
Dress up in costumes and act out scenes from your favorite movie
Sing all of your words instead of speaking them
Start every sentence with the last word of the previous sentence
Pretend to be an animal.
Put a fake spider in someone's bed.
Tie someone's shoes together
Eat a piece of cake with your hands behind your back
Fill up a water balloon and drop it on someone's head
Hide in a closet and jump out when someone walks by
Put googly eyes on everything in your house
26 Insanely funny and silly things to do in boring conversations
Are discussions getting boring? Spice up the evening by trying some of these 26 silliest antics during polite conversation.
Speak in a different accent every time you talk.
Talk like an Italian mob boss, using words like Gooombah, shakedown, consigliere, capo, boss, whack, wise guy, rat, and good fella.
Always disagree with everything someone says, no matter what it is.
Start clapping whenever someone says something.
Give everyone you meet a compliment on the worst thing about them. Bad shoes, say, "oh, I love your shoes."
Make animal noises instead of speaking.
Raise your hand whenever you want to talk, and start with "excuse me, Miss/Sir."
Repeat everything someone says, but add "oh how sweet" after every sentence.
Squirt water out of your mouth whenever someone talks to you.
Belch every time someone says your name.
Randomly burst into song in the middle of a conversation
Mention something really embarrassing that happened to you, then act like it's the funniest thing ever.
Do a dramatic reading of a grocery list.
When someone asks how your day is going, give them a play-by-play of everything you've done so far in excruciating detail.
Every time someone says something, repeat it back to them in a silly voice.
Give everyone nicknames based on the first thing you notice about them.
Make up a theme song for yourself and sing it whenever anyone talks to you.
Whenever someone asks you a question, answer with another question.
Start every sentence with the next letter of the alphabet.
Give everyone nicknames based on their personality traits.
Make up elaborate handshakes with everyone you meet.
Tell everyone that you just found out you're related to a celebrity.
Insist on speaking only in sign language even if you do not know sign language
Give yourself a silly nickname and only respond to that name
Cough loudly every time someone talks.
Speak in a British accent; if you are British, talk with an American accent.
Funny Things to Do Summary
I have to say putting this list together was really fun. I asked my friends what were the funniest things they ever did. I hope this list inspires you to be a bit more random and silly, and I hope you will have a few stories to tell from your experiences.
Now it's over to you. What did I miss from the list? What funny things have you done? I look forward to hearing from you.