Establishing the Perfect One-On-One Meeting
I have literally conducted thousands of one-on-one meetings with the thousands of people I have managed over the 25 years I have been in the corporate world.  I can tell you this.
Make the one to one meeting about the employee, not about you.
If you want to achieve your goals, that means every member of your team needs to achieve their goals.  So, it is not about you; it is about them.
The One-on-One Meeting Duration
The perfect One on One meeting is 30 minutes. You can extend it if required, especially if there is so much of high importance to discuss. 
But you have to adhere to maths.  If you have a small team of 20 people and have a weekly one-to-one meeting, 10 hours of your week are gone.  If that one-to-one is one hour long, you are spending literally 50% of your time on it; that is too much.
Your default needs to be 30 minutes twice per month.  The only exception is struggling employees who may get 30 minutes weekly for a short duration to help them get back on track.
How Frequent Should a One-on-One Meeting Be?
The regularity of one on one meetings should be weekly. If you want to maintain a strong working relationship with your team, the one-on-one meeting comes in only two formats—the Weekly One-to-One and the Bi-Weekly One to One. The duration of the one-on-one sessions depends on the experience and the challenges the staff member faces.
The experience of the team member.
If the person is new and/or relatively inexperienced, they may need a more regular one-on-one meeting.  It is undoubtedly worth assigning someone a mentor or guardian within the team to help them acclimatize to the work, but still, they will gain great value with time spent with you. You may need to conduct weekly one to ones with them to ensure they are on the right path.
If the person is highly experienced and a trusted operator, I would suggest a one-on-one every two weeks.  You could make it every month, but honestly, that is not regular enough. You may only get to speak to someone for 6 hours per year with a 30-minute one-to-one.  Even for your best employees, that is not enough.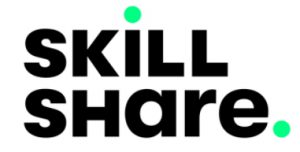 "When You Stop Learning, You Stop Living"

SkillShare Makes Learning Easy.

Skillshare Is Our #1 Rated Learning Platform With Great Lessons On:


★★★★★

Creating

: Photography, Film-Making, Music, Graphic Design & Coding


★★★★★

Building

: Leadership, Communication, Entrepreneurship & Marketing


★★★★★ Thriving

: Personal & Professional Development, Productivity, Time Management



"Skillshare is like Netflix for learning. I take a course every time I need a new skill. With over 30,000 courses to choose from, I always have something to learn." Barry D. Moore - Founder: GreatWorkLife.com
The challenges the person faces.
When the horse manure hits the fan, and you are lucky enough to have a highly experienced operator in your team to delegate that crisis to, you should think about turning your bi-weekly one-on-one into a weekly one, or even more often as they may need your support.
Low Performing Employees Require More One-on-Ones.
Despite all your efforts, there will always be a few employees who have stopped caring.  Despite how much you try to help, coach, and guide, they seem not to respond and not deliver.  This is usually because they have their eyes on another prize.  A move to another company where the grass is greener, or even they are close to retirement and have literally stopped caring.  When this is the case, sometimes you have to give up the ghost.
If they are young, strongly encourage them to find another job (preferably outside your company).  If they are retiring, grant them the dignity they deserve, wish them luck, and even ask them to coach other team members so that you can relieve them of their pressured day-to-day duties. Learn more about managing remote teams.
---
The One on One Meeting Agenda
During my decades of management, I never had a written agenda for the 121 meetings.  But over time, it developed into a reasonably stable structure that I feel worked perfectly every time.
A few minutes of Small Talk: Ask them how they are, and be genuine
Ask them for a summary of what they would like to discuss.
Tell them what you would like to discuss.
Jump into the critical issues and provide guidance.
Discuss the most important points and provide guidance.
Make a note of any critical actions for the next one-to-one or announcements for the team meeting.
Closeout and thank them for their work or remind them of what they need to do to improve.