Choosing the right email marketing software can be a challenge.  So we asked hundreds of business owners, entrepreneurs, and marketing agencies what email marketing software they use and the three big reasons they chose that service.
We have selected the very best answers from 13 interviewees.  But before you absorb the excellent insights, here is the summary.
Choosing the Best Email Marketing Platforms
Table 1: Overall Ratings – Value for Money, Features, Deliverability, Usability, Customer Satisfaction & Support
How To Choose The Best Email Marketing Software
You need to understand your business needs. Do you need simple email capture forms, templates, basic automation, and autoresponders?  Do you need powerful automation, lead nurturing, and a CRM solution?  Do you need SMS messaging, social network integration, or site chat?  Or are you a small startup with price restrictions? Your needs define the software you need.
Tom Feltham – Marketing Ops Director: Software Path
We're a small technology startup, and we use ActiveCampaign to run automation and lead scoring in our email marketing.
We switched to ActiveCampaign from an outdated legacy system a few years ago as we wanted better automation controls accessible to the whole team.
The three most important email marketing software features are the automation map, lead scoring, and dynamic content.
The automation map is a brilliant drag and drop interface for building complex email flows. It is particularly useful as it brings reporting and setup into one view.
Lead scoring allows us to segment our audience by their actions on our website and deliver relevant messaging to them as part of our automation.
Dynamic content is also useful in this regard as it allows us to use conditional logic to show and hide content within email templates. This reduces the complexity of campaign implementation when working with multiple brands or audience segments.
I have an insurance and financial planning company that operates in all 50 states. It's a small business with myself, another agent, and various virtual assistants. My favorite email marketing software is ConvertKit.
The three email marketing features important to my business are:
Automation: This allows me to create custom workflows to guide people through the campaign from prospect to client.
Tags and Segments: These help to organize and market to clients with pertinent information and emails.
Forms and Landing Pages: These help to create different ways to attract and capture email addresses. Then the automation can begin.
Email marketing is an integral part of my business. Having a user-friendly and robust system is key as my business grows.
I've owned my own video production and marketing company for the past four years, and email marketing is one of the key ways we line up clients:
I own my own small business, Jacob LE Video Production. It's a video production and marketing company.
If companies just need to send out basic emails, I believe that Mailchimp's free plan is a great way to get started. That's how I began, and it was useful to grow my list before I started paying money every month. However, within six months, I outgrew Mailchimp's free plan and switched to ActiveCampaign. It's very robust and allows for more complex email sequences and features.
3 Key Email Marketing Features for My Video Production Business
For me, a crucial feature is the ability to send an onboarding series. When someone signs up for the list, a series of 5 emails go out to everyone that joins the list. This creates a standardized journey that each new subscriber goes through. At the end of the five days, they get an offer for a free consultation.
The 2nd important feature is the ability to add people to the same list but with different forms. I have a variety of forms and free giveaways for opting into my lists. ActiveCampaign lets me see which opt-in forms work the best and allows me to give different welcome messages based on where people signed up.
The 3rd key feature is abandoned cart technology. Being able to send emails to website visitors that have added an item to their cart and then left is important for increasing sales.
Email marketing is very effective in terms of promoting your content online and providing your customers with valuable insights into a new product launch or summer sale. 86% of business professionals prefer using email marketing as their source of marketing. 59% of B2B marketers say that email is the most effective channel to generate revenue.
There are multiple platforms available for marketers to use their email
marketing strategy, but you have to consider the following when choosing an
email marketing platform:
Customization is very important when drafting your email marketing plan.
The first thing you have to look at is that the customization is fully offered with this platform.
If you are promoting through social media, you also have to look that the platform should offer a creative approach in the emails with the social sharing buttons.
Email marketing is all about an in-depth analysis of your reader or customer. The target audience should be present right in front of you and their like about.
When drafting the email template, you need to have a firm knowledge about how this email will be seen on multiple devices. Some use desktop computers, and some use a mobile screen for their daily email check.
Content should be customized, and the number of contacts/emails should be checked in detail about the number of emails that can be added to the platform.
Asim Rais Siddiqui – CTO: TekRevol LLC
I'm the CTO for Tekrevol, and I have a good amount of experience dealing and collaborating with remote teams.  I have an agency that has various operations related to the tech industry, and it also caters to small businesses and established firms.
My ideal email marketing software has been Constant Contact because of its simple layout and significant features.
Just because email marketing isn't popular anymore doesn't mean it is dead.
Choosing the right email marketing software for your business can be a bit tricky because there are tons of email marketing software out there that you will have to choose from. Some may be useful to you, while others can be difficult to use.
So, here are the top 3 email marketing features that are important to my business:
Easy to use.  The primary feature that I look for in email marketing software is its ease of use and its compatibility with my business.
Automation. Almost every email marketing software enables you to automate your email campaigns, but every software does it a bit differently. You have to look at its automation tools that are needed for your campaigns, and are those tools any good to you.
Pricing. Lastly, the email marketing software you choose must be aligned with your budget.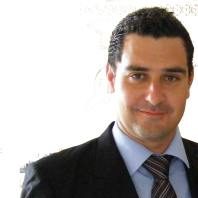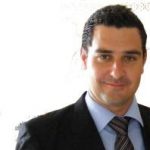 Ten years ago, I founded LiberatedStockTrader.com to help educate people to make their own investment decisions. My email marketing software of choice was AWeber. AWeber offers all the core email marketing services like capture forms, drag-and-drop email templates, tagging, segmentation, and auto-responders. AWeber is great for startups, but as the business has grown, I have decided to move to Ontraport.
I have chosen Ontraport for these three reasons: 
Ontraport offers a complete email marketing & automation solution, including social integration, landing pages, and payment gateways.
They have excellent automation visualization and CRM solution, which helps you create a personal customer journey experience.
Ontraport has an integrated partner/affiliate management solution which is unique amongst the large email marketing services.
I have over 34,000 registered students learning about stock market investing, and for this many contacts, Ontraport is by far the most powerful and cost-effective solution.
BrandLoom is a brand consulting, digital marketing, and design agency. Our favorite email marketing software is Constant Contact.
Three features that are important for our business with email marketing software are:
Easy email customization. It should be easy to customize an email template, and software should be able to make mobile responsive emails that look good and adjust properly according to the device.
Contact Management.  Contact management should be easy with the software as it is the most important factor in email marketing.
Tracking results. The software should track email marketing results so that the company can be updated with its performance and mail effectiveness. It should also help in building social networks.
I am the Marketing Director and Co-Founder of London-based Digital Marketing Agency EIC Marketing. With over 20 years of experience as an online marketer and business owner with clients in the USA and Europe.
Mailchimp is an excellent marketing software provider for those getting started.
They have a number of features that are excellent for any campaign, the best of which are:
Good quality ready-to-use templates – These are essential, especially if you do not have an in-house designer available. The templates are easy to work with to match your branding, even without design skills. As such, they pretty much plug and play.
Advanced list segmentation – Your prospects are most often at different stages of the buyer journey. As such, it's key to personalizing the messaging so you are making the right offers at the right time. Heavily promote too early to middle of funnel prospect, and you can kill the relationship just as it's getting started. Better to offer more information and develop the relationship at this stage than go for the hard sell.
Merge tags – these tags enable you to personalize your emails to ensure every user is addressed by their first name. This enables you to email at scale to a large list whilst keeping the relationship on first name, personal terms, which is key to nurturing a lead relationship.
Premier Executive Media is a marketing agency specializing in marketing strategy and SEO solutions for online businesses.
Our preferred email marketing software is ActiveCampaign. We've chosen this email service provider because they offer:
An intuitive email design dashboard
Easy to understand email reports
They have high inbox deliverability with all email providers.
Polly Kay – Digital Marketing Manager: English Blinds
We are a national retailer of bespoke made-to-measure window blinds.
My favorite email marketing software is Drip because it offers all of the features that you'd expect, as well as several other specific benefits that are hard to find elsewhere.
In particular, it offers the ability to easily create and automate the sending of bespoke messages based on specific parameters like prospects that abandon a cart and new versus existing customers.
It also offers a wide range of integrations for WordPress, Facebook ads, and other platforms and the ability to add in follow-up SMS messaging automation.
The three features that are most important to our business are security,
ease of use and the ability to integrate analysis metrics.
Security is vital given the mandates of the GDPR for serving clients in the
EU, and also in order to protect our own professional reputation.
Ease of use is vital to ensure that we don't lose time and money struggling
needlessly with software and so that multiple team members can use the software effectively without the need for extensive training.
Finally, analysis tools are vital to enable us to see how our email marketing mailshots and approaches are performing, to fine-tune and improve our approach as needed to increase sales.
[Related Article: Major Email Marketing Software Services – Comparison Table]
We have a small to medium-sized business (SMB) producing and delivering marketing merchandise.
Our favorite email, Marketing Software, is Constant Contact and Mail Chimp.
The features that are important to our business are:
Integration. Updating lists and sending emails manually is time-consuming, so choosing an email marketing platform that integrates seamlessly with our CRM provides us with a hassle-free solution for managing valuable content and customer data.
Reading and viewing options. In today's world, fewer people are opening emails on a desktop. Thus, choosing an email marketing tool with functionality and mobile-optimized templates is essential.
Meela Imperato – VP of Marketing: Seated
I am VP of marketing at a startup disrupting the restaurant booking world, and my favorite marketing software is Braze or Iterable.
The three most important benefits for our business are:
Geo-targeting – Seated is an app that offers you up to 30% rewards to dine out. Location is important; we want to hit the right people with the right restaurant promotion
New technology that can handle the massive data and event needs of an app.  Knowing
our user's favorite cuisines, frequented restaurants, and preferred time to eat out helps us make sure we are optimizing our communications
Advanced lifecycle automation that can include email, SMS, push, and more.  Email alone just doesn't cut it anymore. People have a routine when it comes to booking a restaurant reservation or walking into a new place, we want to make sure we can stay top of mind, and push/SMS helps us do that.
Saad Qureshi – Inbound Marketing Manager: Stratigia
We are an inbound marketing agency.  We happen to be a small agency working with SaaS startups.  My personal favorite and the one which we use at our office is Intercom.
The top three features that inclined us towards using Intercom are as follows:
Easy to Reach Out. Inbound marketing is all about helping people out and gaining their trust for them to convert. We at our agency are always ready to help our users out. Before Intercom, we had this traditional contact us page, where the users can email their concerns. But using Intercom, we always stay in touch with our users, and we try helping them out instantly using a chatbox. After its implementation, we saw that we had improved our conversions by 60%.
Flawless Email Drip Campaigns. Besides the chatbox feature, Intercom has these automated emails, which are worth noticing. Before Intercom, we used AWeber and Mailchimp, where monitoring was a big hassle. Using Intercom, you can create funnels, and the users in them get an email with respect to their buyer's journey stage, helping to improve your conversions significantly.  Most importantly, you can easily filter out your churning users as Intercom has its own database where it stores all the information of the users. So, you don't have to flick around the application to get their data. Previously, having a separate tool for sending emails means, when they turn up to the site, we need to put more effort into understanding where they came from and why they are now interested in resuming a subscription.
Quick Solution to Problems. When all the conversations you have with a customer are in one feed, it becomes more efficient to solve their problems. Before, implementing Intercom if any customer reached out to us, first, we would try collecting all the information and conversation we had previously. Now, we work more effectively and efficiently as everyone has access to all the needed data for proper guidance. This helps us in saving lots of time and effort.
Summary: How To Choose The Best Email Marketing Software
You have read the thoughts and experiences of 14 different business owners and digital marketing agencies.  The industries we covered ranged from insurance and film making to retail and the restaurant reservation business.  Each business has unique requirements, whether it is strong social media engagement and customer relationship management or simply having beautiful emails and easy-to-use automation.  To help you find the right email software for your business, take a look at our master email marketing service comparison table.